My Air Force career inspired a love of travel and weather. Travel was a fantastic benefit of military life, but working on the flight line sparked my curiosity about the weather. Life in Degrees° is an exploratory visualization that combines my birthdate and time (23 October at ~2034 hours) with the latitude of where I lived every year. Initially, I wanted a simple graphic, but it became clear that more detail was needed to tell a visually compelling story. The primary focus was the year, air temperature and latitude. To highlight the year, decade-long timelines were created from radial charts.
The challenge was to have an in-depth story and not overly complicate the visuals. Fortunately, the generous white space allowed for valuable additions such as degrees, the y-axis and legends to give the viewer a clearer understanding.
This visualization was a great lesson in data bias. And it combined two of my passions, travel and weather, to show life is ever-changing and unpredictable.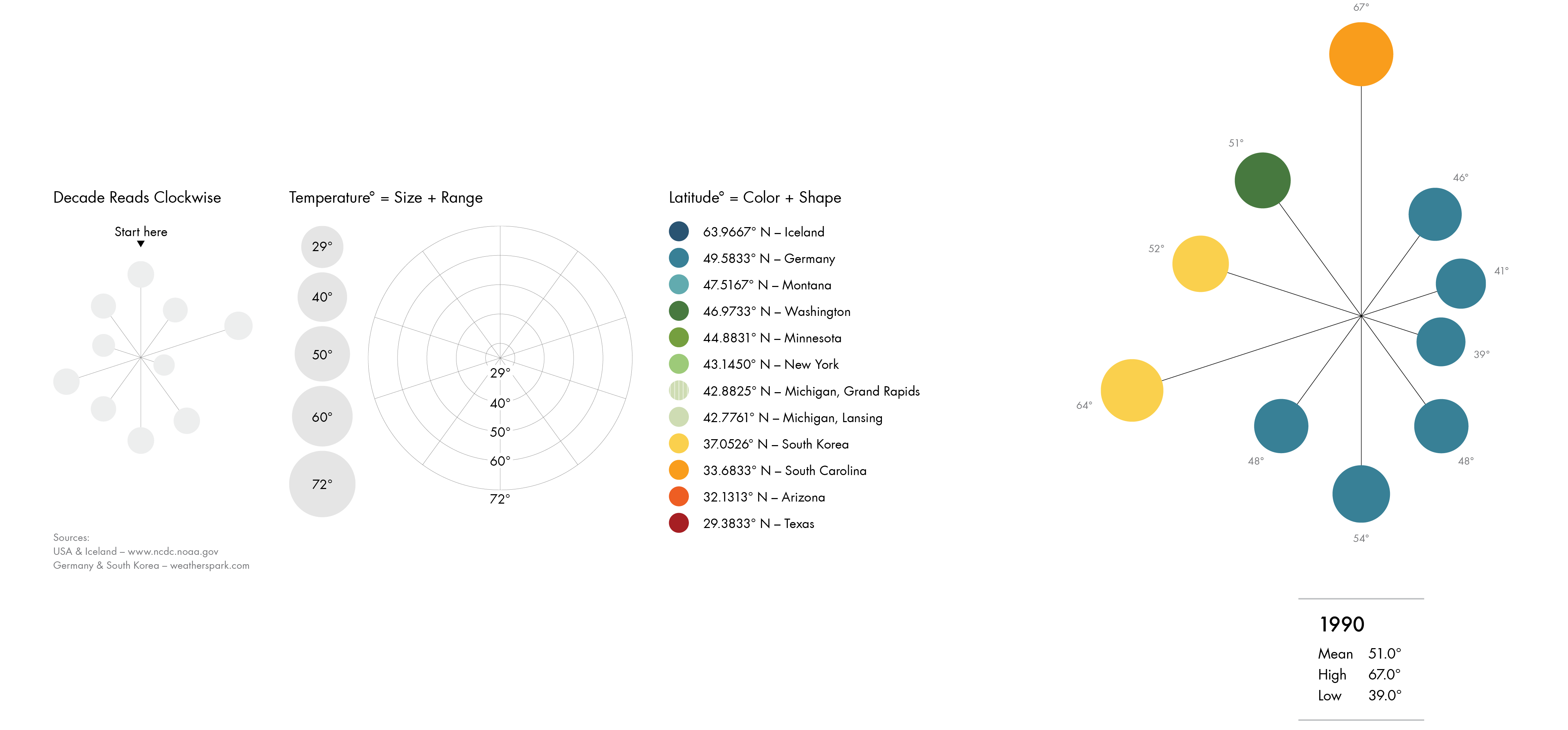 Concept Process
Original data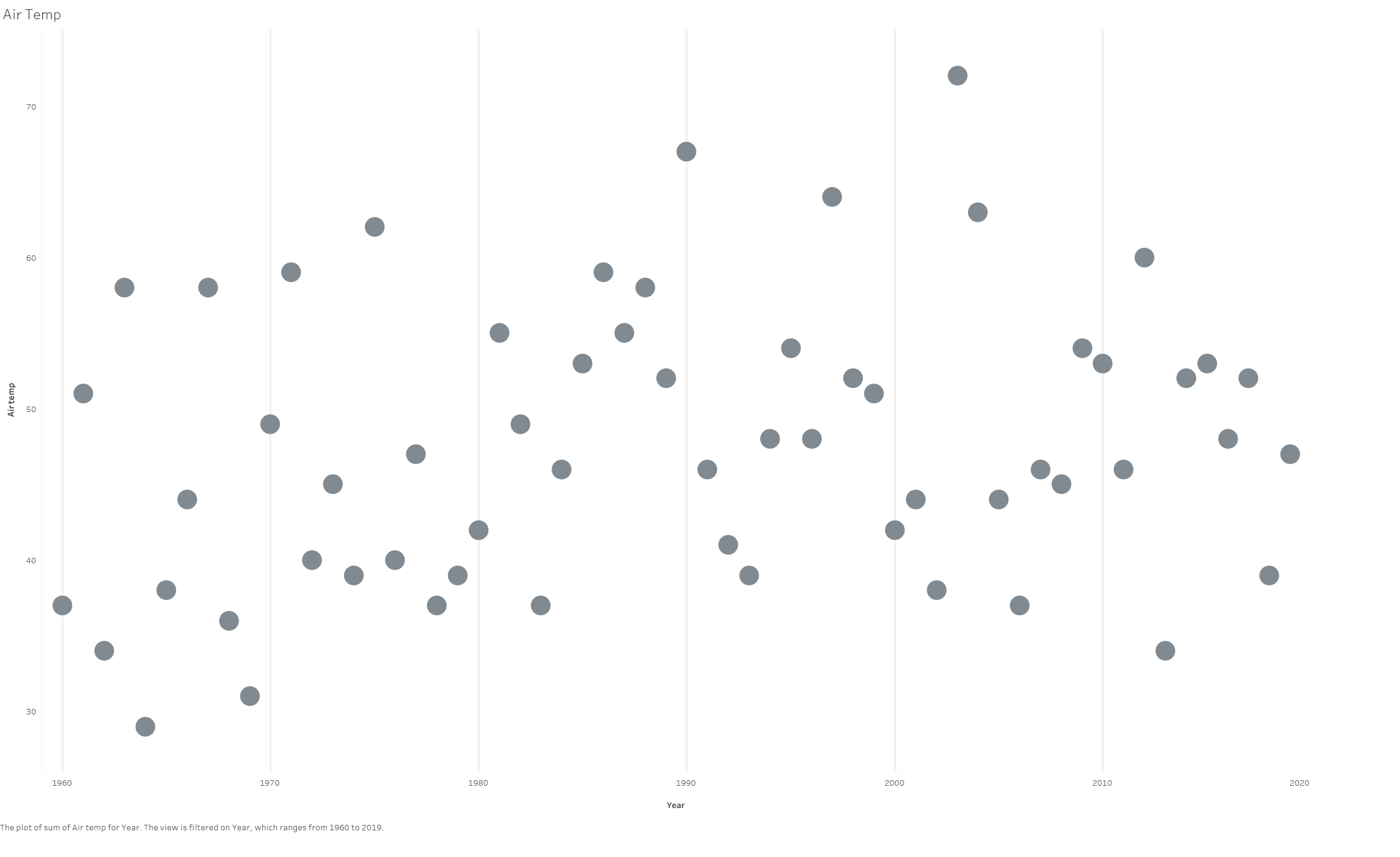 Concept Process
Distinguish patterns with size and color
Concept Process
Organize data